I've been looking for a way to get my cutoff saw off the floor and up where I can use it. I've been trying to come up with some kind of a stand or small table for it.
Well, driving down the road today and what does appear, sitting at the end of somebody's driveway, but a perfect equipment stand, and at the right price too. The sign is the one that was on it.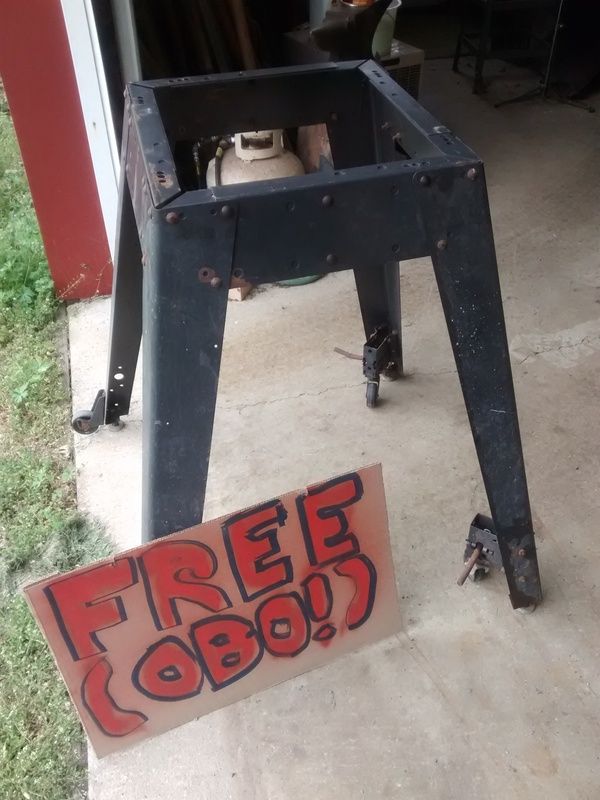 It's damn near perfect, just has some age to it, but plenty of useful life left for anything I might need.
Put a plywood top on it and away we go! I really couldn't have imagined anything more spot on to what I wanted. And did I mention the price was right?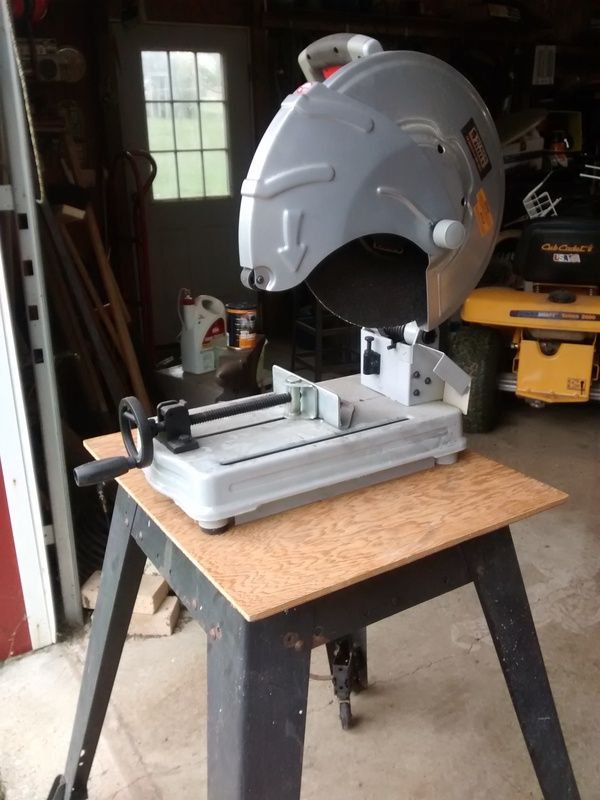 Even a blind squirrel finds an acorn now & then.